Tips for New & Aspiring Authors
A.G. receives lots of questions about writing, publishing, and marketing. Since she doesn't have time to offer one-on-one help due to deadlines and commitments, she's created this personalized go-to page of the information she's accumulated throughout her personal journey, to help other writers starting on theirs.
A.G.'s personal tips and insights:
First off, HUGE CONGRATS! Whether you're an aspiring author or you've been writing for a while and have finally snagged your first agent and/or publisher, you're about to embark on an exciting (and at times exasperating) career. There's plenty of room on the shelves for all of our stories, so welcome aboard!
That said, take care not to dwell too long on the accomplishments or failings of other writers. Don't compare yourself to them. This is your journey and yours alone. The only way to move forward without tripping is to keep your eyes on the path beneath your feet.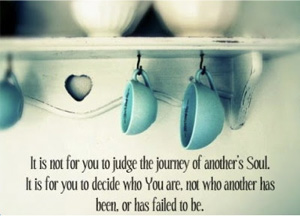 On that note, if you'd like to see what inspired me personally to become a writer, visit my About page here. It was a long and winding road for me to finally find my way to the shelves. But in the end, tenacity paid off. For a glimpse at my journey, follow these links:
  

Now onto the tips to help you map out your own unique journey!
Please Note: These are things that worked for me. That doesn't mean these suggestions are fail-proof or will guarantee success. Everyone's journey is different because we're all as unique as the stories we write. My hope is that you'll take this information and use it as a springboard for brainstorming your own strategies, and that one day you'll be the one giving out advice to the up-and-comers. 
Tips for new writers:
If you want to write your own novel but don't know how or where to begin, or if you've hit a writing wall, here are four things that might help you move forward:
[1] Figure out what inspires your muse. Some writers are inspired by newspaper articles and current events, some are inspired by songs. Everyone has their own trigger. For me, music plays a role, but I'm mostly inspired by visual/aesthetic aspects. I'll see a picture or movie, or maybe even read some lyrics to a song, and it makes my muse eager and ready to write. Since I know that this is my inspiration, I collect lots of pictures into a document that either reflect the characters, fashion, settings, etc… in the story I'm working on, and when I have trouble getting the words to come, I'll revisit that document. It almost always reenergizes my muse and fills those pages with text. For an example of what I mean, hop over to my pinterest boards.
[2] Exercise. Not just your mind, but your body. Often, when I'm stuck and can't get the words out, if I go rollerblade and listen to some music it gets the blood flowing to my brain and shakes loose the cobwebs. Usually, I'm able to jump right back into the book afterwards and the story writes itself.
[3] Fill your mind with words. Read, read, read. Read books in the genre you want to write (for example, if you're interested in fantasy, read tons of current or classical fantasy) and read books on the craft of writing. "On Writing" by Stephen King is hands down the best writing book I've ever read. He has some amazing suggestions on filling up your "writer's toolbox" to help the words flow. You can find more of my favorite writing books here on my website.
[4] The most important tip is just start pounding away at that keyboard (or writing in a spiral, whichever works for you) and let the story take you where it will. There's no such thing as wasted words, because everything you write—even if you go back later and delete or change it—will play some role in the building of the plot. One of my favorite quotes is: In Writing, the Journey is the Destination. I have it posted on my bulletin board in my office to remind me that it's okay to make a few wrong turns along the way. Every winding road you take serves a purpose and will eventually lead you to the story's end. 😉
Also, there's an online archive with over one hundred articles / exercises to help writers with their craft, all the way from writing to editing to publishing.
Here are some of the subjects offered: 
1. 5 Tips Every Writer Will Find Helpful in Getting Published
2. External Conflict Worksheet
3. Quick Ways to Jump Start Your Writing
4. How to Outgrow "Write what you know"
5. The Care and Feeding of a Genre Book Series
6. Quick Character Motivation Exercises
7. Writing an Effective Book Summary
8. To Agent or not to Agent
9. The Magic of Getting and Giving Feedback
10. Flesh on Bones: Creating Characters with Character
For the full list of articles to choose from — and believe me, you'll want to set aside some time to explore this playground, it's a treasure trove for writers — here it is for easy access: Just About Write Article Archives.
Tips for getting your book published:
Although I'm a hybrid author, which means I have both indie and traditionally published books, this section's tips are for traditional publishing. The process isn't easy. It takes a lot of work and a lot of rejection to get there. But don't let that discourage you if that's the route you want to go, because it's so worth it when you finally get that YES! 🙂 
The first step after writing a book is to let beta readers (other aspiring writers, preferably at the same level of writing as you) read it and help you polish it up. If you have trouble finding local authors to hang with, you can find critique partners through online venues. Here's an awesome article by one of my writer pals, Mindy McGinnis, on how to go about it. Or, there's a Critique Group Central on the QueryTracker website here, where you can find crit partners who write in the same genre as you. Also, keep an eye out for local professional writing groups/clubs in your town. They often have contests where you can enter your writing and get it read by published authors who will offer advice on how to improve your craft. There are also lots of workshops, etc… available through writing groups.  Just have a look around their websites to see what's coming up. 
After your writing is up to par, that's when you write queries (the dos and don'ts of query letters) and send them to literary agents who represent whatever genre of book you wrote (such as young adult fantasy, paranormal, etc…). Agents are the gate keepers to the literary world. They have pockets full of shiny skeleton keys to open the locks on the publishing houses who without agent representation would toss your manuscript into a slush pile that may or may not get read. 
The most important thing when looking for an agent is to find one who is legitimate! Never ever pay an agent up front. They make their money by selling your book (usually 15% of your income). But that's AFTER they've found you a publisher and book contract. Query Tracker is a great data base where qualified agents are listed and can be searched according to genre. Also, there's a great website called Preditors & Editors that lists agents and publishers in alphabetical order, and red flags anyone who's been accused of unscrupulous behavior. So it's easy to check up on those you're considering.  
There are also forums on QueryTracker that have a lot of great advice for how to write queries and even answer some self-publishing questions. Here's one that's really helpful, but there are a lot more so just have a look around. 

Tips for marketing your book (indie or traditional): 

One of the biggest challenges, once you get that book contract, is to let the public know how your story is different from the thousands upon thousands of other books out there. When you're traditionally published, a good portion of the marketing will fall upon your shoulders, especially if this is your debut novel, but even more so if you're indie publishing. The tips below will help in either case; however, there are a few extra tips for indie authors at this link. 
It's important to start getting the word out as early as six to eight months before the title will release. It's all about getting a ripple effect going.
First, you'll need to establish a presence online if you don't already have one. I have twitter, instagram, tumblr, FB author page, a website, a blog, a GoodRead's author page, a YouTube account, an Amazon author page, and a pinterest board. It's not necessary to have all of those. Just pick three or so, and keep them updated. For example, I'm much more active on my twitter, tumblr, instagram, and FB than I am on my blog, GoodReads, or YouTube page. For me, those four seem to be easier to balance. Find what works for you and use it to get the word out on your book. If you choose twitter, a lovely author friend, Nina Badzin, has some fabulous tips and etiquette here on her blog to get you started.
Next, get early reads. For my own personal use, I got about twenty something ARCs (advanced reader copies…also called galleys) and probably used 1/3 of those for giveaways to get the buzz going and the rest I gave to blog book reviewers, local school librarians / libraries. A lot of bloggers either approached me via twitter, via GoodReads, or via my website contact email. I always made sure I looked at their blog stats to see if they had a good following (I preferred they had more followers than me and if they had 1k +, even better).  I also saved about three ARCs for blog ARC hops, where people could sign up (domestically) and we would choose 8-10 names randomly (www.random.org is awesome for this) to put on the list then the book got mailed out from person to person. The one stipulation is they had to post a review, whether good or bad. Now that I'm already published and too busy to sift through ARC requests, I sometimes install a Google doc on my webpage where people can request an ARC, and my publisher sorts through the entries so I can concentrate on writing.
From my publisher's end, they also took care of all the big reviews like Kirkus, book list, etc…  so I didn't have to delve into my ARC supply.  Also, check if your publisher is putting your eARC up on Netgalley. It's another great way to build up early reviews and buzz.
Last, we're going to talk giveaways and freebies. I set aside a little chunk of my advance specifically for this, knowing that the best way to make $ in the long run is to be willing to spend a little. And in my mind, that's part of what the advance is for. 
As for swag (Stuff We All Get—haha!), the best thing I ever did was make a page on my website where people can request and send for swag. In the beginning I was answering so many email requests and paying postage for complimentary swag for people, and it became too much $ and too much time. This way is so much easier. There's a picture there, also, of my standard swag package.  Signed bookplates make awesome prizes in the beginning before you have any "bookish" stuff of your own to giveaway (once you have a cover image, bookmarks, trading cards, etc… can also be added to the mix). Most of these are fairly inexpensive to mail along w/a nice little thank you card. You can usually do it for the price of a first class stamp. Also, a bookplate is the closest thing to guaranteeing a buy, since they have to have the book to make the prize have any real value. Otherwise, it's just a sticker w/an autograph. 
Here are the places I get my swag:
Bookplates: Expressionery.com because you can design them yourself. Well, at least the wording. You find the pattern you like and then you can fill in what you want them to say.
As for prizes, posters of the book cover (I get mine at VistaPrint) and signed ARCs are ideal. One more thing to keep in mind for prizes: use your book's theme and use it well, so your giveaways will be unique to your story, even beyond the book itself. Etsy is a great place to buy handmade/unique prizes for giveaways. If you're choosey you can find reasonably priced stuff. Just figure out what theme you should springboard off of.
To see an example of what I mean about themes, and also for a timeline of the giveaways I did the year or so building up to Splintered, click on this link.
I use rafflecopter for all of my giveaways because it collects the entries for you (including all of the entrants' contact info), sets up the perimeters and entry options, regulates the contest dates, and at the giveaway's end, uses random.org to choose winners (it will even email them for you!). All this for free. Basically, you program it and it takes care of everything for you after that. Here's a great informative video that tells you how to set up contests via rafflecopter.
Some examples of things you can ask people to do for entry options (the more options a potential entrant chooses, the more times their name goes in the hat, so to speak) are:
·         Visit your FaceBook author page
·         Follow you on twitter
·         Subscribe to or follow your blog
·         Add your book on GoodReads
·         Like your author page on Amazon
·         Tweet about the giveaway
·        Share the giveaway on their social media venues (twitter, tumblr, instagram, etc…)
Any of the above options will get your book, the giveaway, and you continuous exposure during the contest, which equates to a buzz. 
To get a good turnout on your giveaways, run them for a week or more. A month is ideal for accumulating lots of entries, but it might be better to start small and build up as your followers build up. You can find more promotional and marketing tips here.
And now I'll leave you with some website links that were very helpful on my journey. In fact, they still help me today. I wish you all the best of luck and much success on your writing career! I'll see you on the shelves. 🙂
Helpful websites for aspiring and accomplished authors:
Bent on Books
BookEnds, LLC
Nathan Bransford
QueryTracker
Rights of Writers 
Goins, Writer
Preditors & Editors