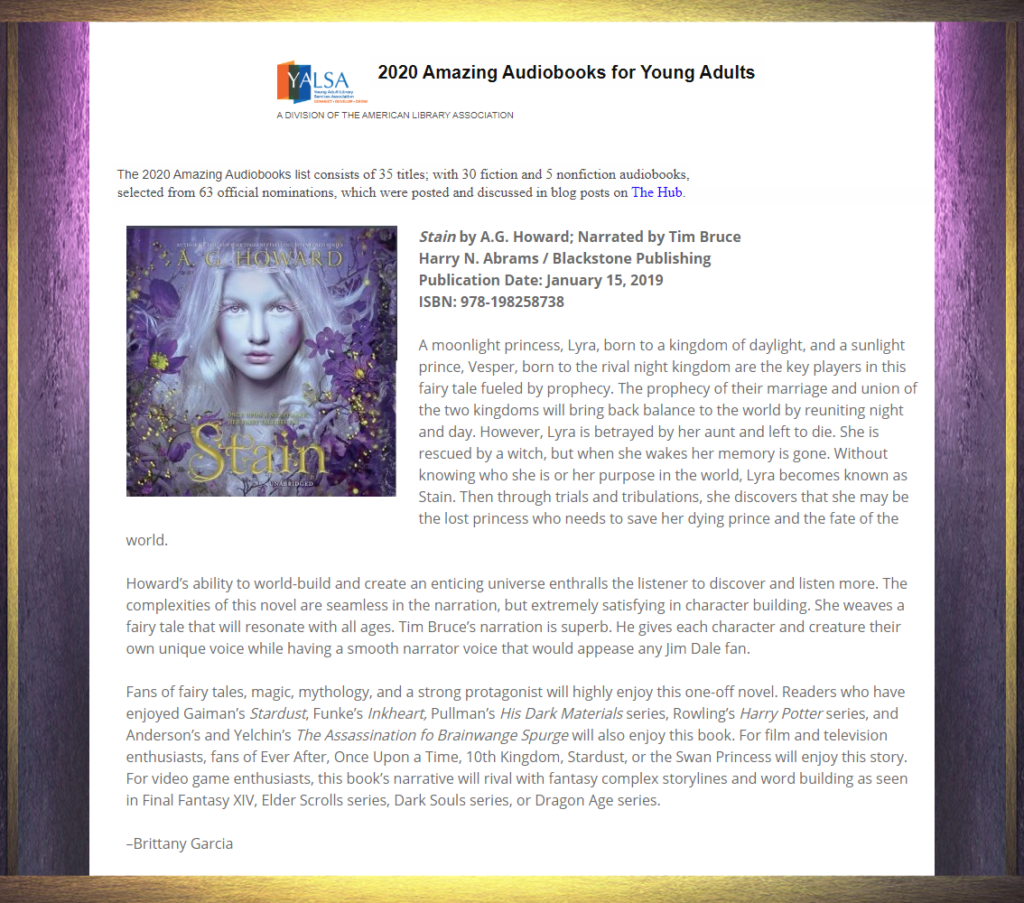 Thank you to @actor_TIMBRUCE and his incomparable vocal talents for helping #Stain's audiobook become an official selection of #YALSA's 2020 Amazing Audiobooks for Young Adults! From the YALSA (a national association of librarians, library workers and advocates) website: "Each year, YALSA's Amazing Audiobooks Team selects and annotates an annual list of notable audio recordings significant to young adults from those released in the past two years."
*
*
*
Check out the image to read a quick review of my #gothicfairytale and the reviewer's thoughts on Tim Bruce's incredible performance. If you haven't read Stain yet, or if you've already read it and are up for a reread, consider the audio version. It elevates the experience to a whole new level, as Tim brings my characters to life exactly how I heard them in my mind; we carefully collaborated on each POV's personality/vernacular/voice and the finished product is #unique, entertaining and #magical! If you'd like to hear an #excerpt or for ordering info, follow this link: https://stainbyaghoward.blogspot.com/p/audio-book.html
*
*
*
BTW, the official audiobook list contains 30 fiction titles chosen out of 63 nominees. To see all 30, go to www.ala.org/yalsa/2020-amazing-audiobooks-young-adults.